FAQ - Frequently Asked Questions
Where are my Registration Codes?
Your registation codes are located in your Faulkner Press account. Log in to your account. Registration and Serial Key codes are on the front page. If you do not have a Faulkner Press account you will need to purchase the courseware.
I lost or forgot my Faulkner Username or Password.
Use the forgot password feature to have an email sent to the email address you registered with us. The forgot password email includes your username and password.
How do I install the Courseware?
Log in to your Faulkner Press account and click on Software Downloads from the red box on the left. Follow the steps on the Software Download page.
Can I install the Courseware to another computer or to more than one machine?
Yes. You purchased registration codes. Use the same registration codes on your Faulkner account to install the courseware. Watch the Installing Courseware Video.
PRINTING - How can I print from the Courseware?
You CANNOT print from the courseware. You are also not able to copy or paste to or from the courseware. This is by design.
I am Missing Scores on My Faulkner Account
Resubmit the Score or Scores from the courseware. View the video on how to Resubmit Scores. If the test code is not in the Send Window of the courseware for you to send the test code, then you will need to retake the exam. If you need to retake the exam, send an email or Send a Question with subject 'resubmit retake' and the test code used.
Refund
You have 60 days from the date of purchase to request a refund. To request a refund open your email and locate the invoice order email. The invoice order is emailed to the email address that was used to create the Faulkner account. You can also check your spam inbox for the invoice email. Once you have located your invoice email, reply back to the email saying you want to cancel the order. We will review the request and if granted cancel the order which will void your registration codes and refund the transaction.
About FAQ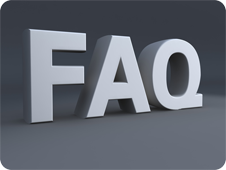 We have provided the most common questions asked in the FAQ
Although we believe the most common questions asked are in the FAQ that does not mean every question is answered. For more detailed answers follow one of the Help Videos displayed on the right. If you are unable to find the answer to your question, Send a Question.